YES! Curvy girls CAN wear Skinny Jeans
Monday, August 09, 2010
That's right yo, I said it. I have NEVER believed that a girl my shape could pull off a skinny jean/jegging and really make it work, however consider me a devoted skinny jean disciple. Period. You HAVE to compare my previous jean shots (always boot cut) to this. Skinny is my life. So for ANY girl thinking they can't do it, let me tell you - I'm a size 26/28, over 300lbs, 5'8" and I rock that ISH. :) You can too! Upload your pictures to show the world that fat girls can wear skinny jeans too - go to my fb page at
www.facebook.com/jessicakanestyle
.
So the reason I was sporting my sassy fabulous outfit was I had a shoe boutique opening to attend. Gloria and Joshone opened
Qu'niques Shoe Boutique
off MLK Blvd. in Portland, OR. They did it up fabulous with BBQ and friends, nothing better really. My favorite was of course the shoes, but also all the colors they used to paint the walls - I was in HEAVEN!
Had to show the other view *wink* and posed with QSB's Co-Owner, Gloria.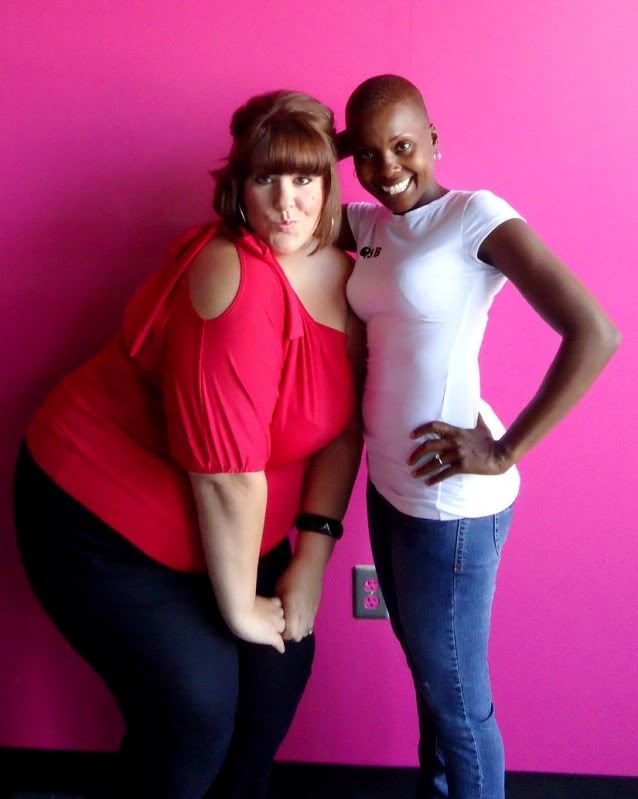 I loved my hair...
Life is good. I love you guys and thanks for reading. Be sure to comment!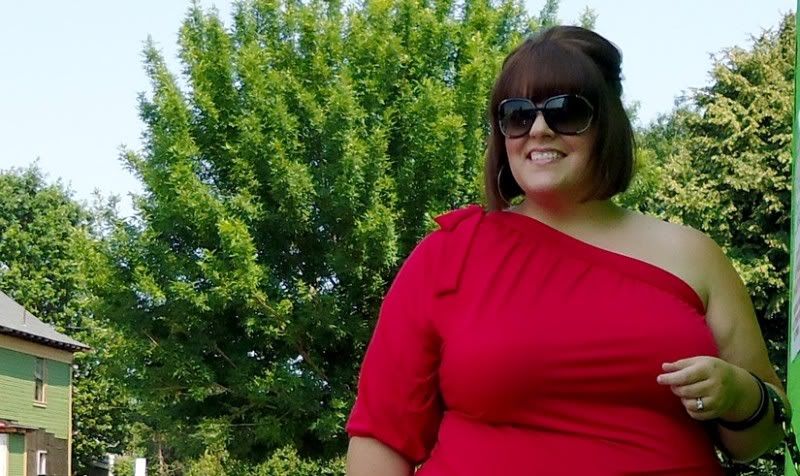 Outfit Deets:
(even though I am gifted items, I only wear and post items that I believe in 100%)
Top - Gifted by Curvy Girl Clothing
Pants - Gifted by Old Navy Plus
Shoes - Payless (of course!)
Undergarments (since everyone always asks!) - Cacique 5way Strapless Bra, no spanx, just a firming panty.
Update:

Since I posted this over a year ago, it's still one of the most popular posts. So I wanted to show more examples of my big girl self enjoying a world of skinny jeans :) CLICK PICTURE TO SEE FULL BLOG POST
jessica
www.facebook.com/jessicakanestyle