magazines are NOT real - WE ARE
Sometimes I wake up on morning like today, my hair is a mess, no makeup, glasses, in my jammies and I wonder who this girl is that I'm blogging about. Oh that's right, it's the confident me...right now I'm the ugh it's morning me.
The truth is no one wakes up looking amazing, honestly, every woman from Halle Berry to Beyonce to me and you have our moments, and the part to remember is there is a lot more to you than that! *laughing* Because the true you is the best version of yourself when you feel sassy and confident and you can conquer the world.
The lesson of the day is, don't be so hard on yourself when you look in the mirror and wonder who that woman is. She's most likely a mother, a hard worker, a tireless student and a woman with the pressure of society and the world on her and she's pretty
bad ass
if you ask me. Forget magazines, they are not real. WE are real and give yourself a high five and embrace that which makes you feel like superwoman (at least 3 days a week!). A little confidence can go a LONG way.
This night, I had a fun girls night Pure Romance party to attend for my girl Tiffany. I was excited that it wasn't too hot outside so I could wear one of my favorite shrugs and tops. I got it BOTH 4 years ago and 2 sizes ago and they still fit and look cute!! LOL I am loving my new longer hair, so I went curly and natural makeup. I love summer. Oh bronze me bronze block god. :)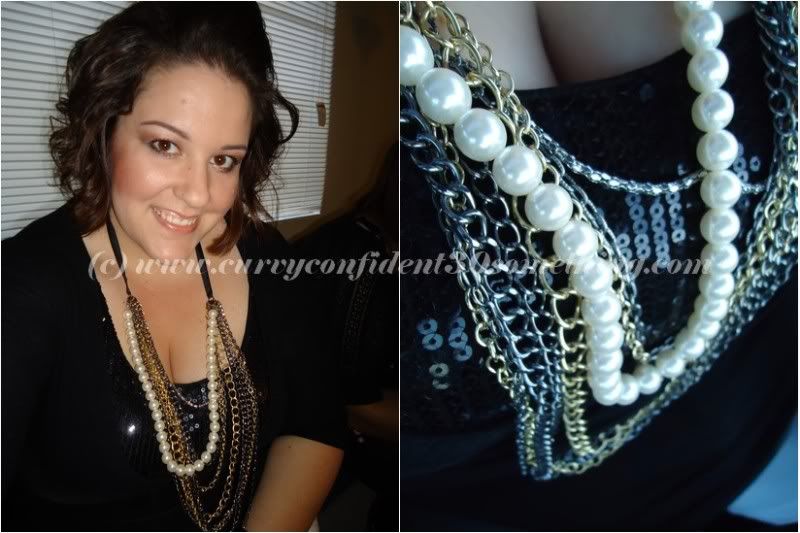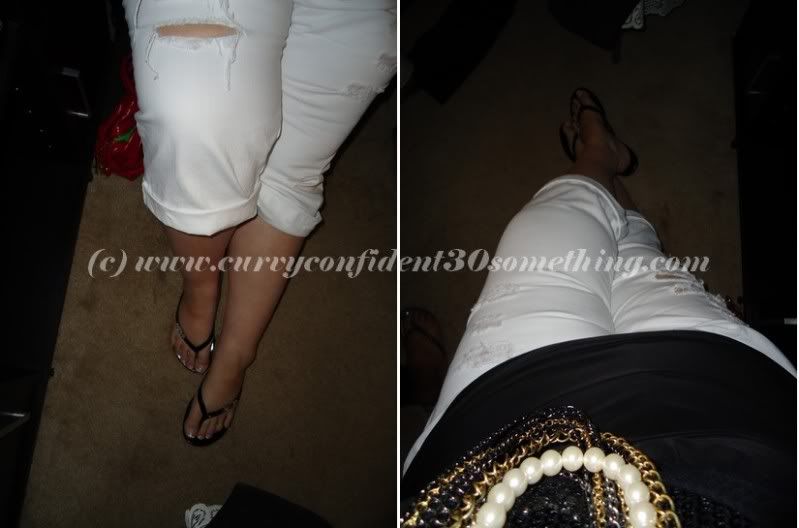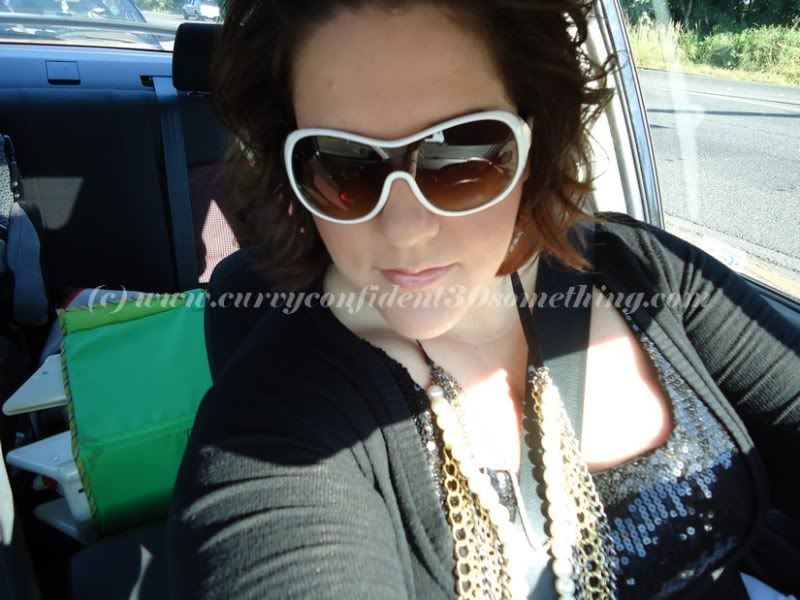 Outfit Deets:
Shrug - CurvyGirlClothing.com, Top - FashionToFigure.com, Pants - OldNavy.com Plus Size, Shoes - Payless, Handbag - HtPurses.com, Necklace & Bracelet - Torrid.com, Sunglasses - Sears.
Be sure to join my fan page at www.facebook.com/curvyconfident30something ladies! :)
xoxo
jessica