curvy fashion favorites for summer
Tuesday, July 06, 2010
Every month I like to bring you my favorites, the pieces I just can't live without for the month. This month, I'm embracing some pattern and color that I normally shy away from. You all know I'm a bargin shopper and love a clearance sale, so my picks are usually very reasonably priced with one piece that is a little bit more expensive, but sooooooo worth the dollars.

And, I changed my hair to embrace my summer sun! I lightened it up a bit using my Revlon Highlighting kit and since I'm letting it grow out a bit, I feel so Kardashian...LOL.

First up - A Color Block Stud 1 Shoulder from SizesToFit.com for only $16.99. Obviously 1 shoulders are all the rage, and I love the comfort and colors. This top is a 3x and def a bit tighter than intended, but I like my tops form-fitting.

Next up another top from SizesToFit.com - I can't find it online anymore, which is a total bummer because this top is so much fun! I NEVER wear these colors, I always hated the pointed fabric on the hips and can't believe how much I love this top. It's just enough hippy to make a glam gal like me feel uber hip for the day :).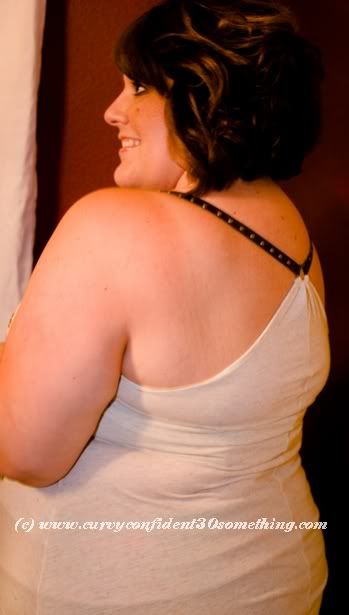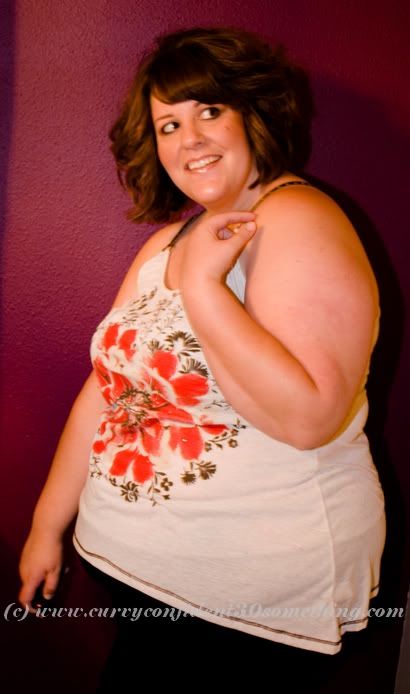 Next, my favorite maxi dress like EVER. It's from
OldNavy.com
plus size and of course I don't see this one online anymore either. But, there are LOTS of dresses like this with the tie around the neck, and I never thought I would like it....but I do. And, I liked it so much I wore it for my 4th of July bash. This is a 3x as well.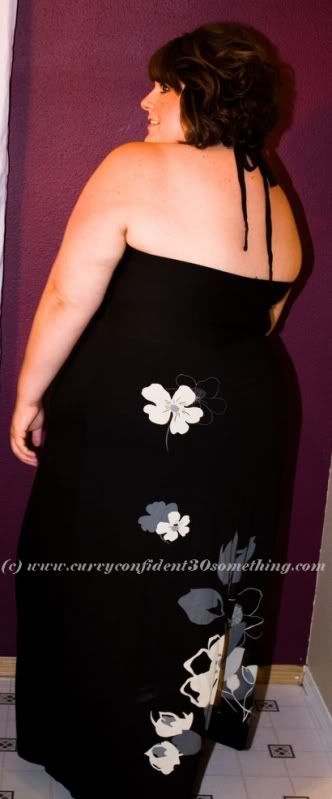 Here's me wearing it on 4th of July...I was channeling my inner State of Liberty!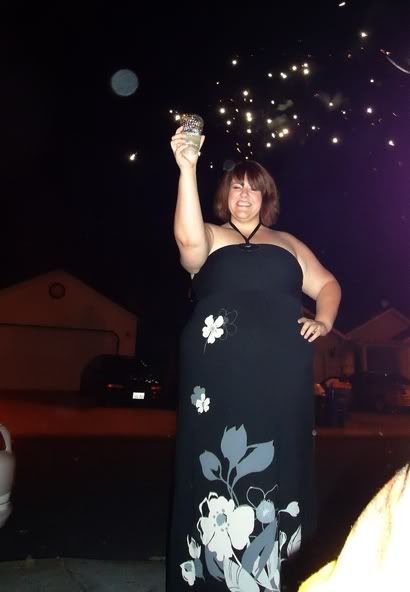 One of the staples I can NOT live without are my fun cardy's from
Old Navy
. Now I usually buy plus size old navy, but NOT for my cardys...I fit better into a XL or XXL from the regular store. This one is a 1X, so I wanted it to be nice and tight, and I'm in LOVE with the colors and fit. I got this one for about $15 during the cardy sale.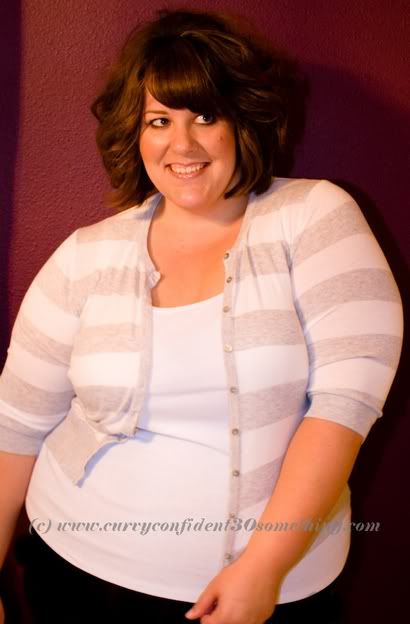 Last but definiately not least is my splurge for the summer, I am IN LOVE WITH THIS DRESS. I admit, as a newbie to convertible dresses, I was a bit lost to figure out how to make it work, but after some practice, I think I figured it out. You definately need an "under-thing" like a cami, tube or something, I'm wearing a black bustier in this shot. My favorite things about this are the fabric and the cut, the black skirt part goes past the knees and I feel so glam in it! Ahhh...to die as Rachel Zoe would say...yes, can NOT wait for her show to be back on - hurry up Bravo!
This dress is from
SwakDesigns.com
and is a 4x, it is $68, but trust me - it is SOOOO worth it! You can change the look from classy to club and it's truly so comfy. So, it's my splurge pick for July.
Click here to purchase.
xoxo
jessica