let's hug the haters
Thursday, July 22, 2010
I wonder what it is that makes one person mean to another. I know when I'm in a cranky mood, I tend to add a grumble or rolled eye to the poor girl at the bank drivethrough or the cashier at Target because I'm having a shitty day and poor me thinks the world hates me, which stings when you're a people-pleaser like myself. But why do some people have to take it to the mean level?
Like most in the "plus industry," I've been the target of some mean emails and comments, and it's hard not to take it personally. It's inevitable and lucky for me my skin started it's thickening process in the fall of 2006 (when Skorch Mag was started).
But, I think the next time I encounter a hater, I'm going to give them a hug! Yes, I say let's hug the haters. That might help, right?
And
, run to see Twilight Eclipse with a best gal pal and carb load at Applebees like I did! This is my girl
Bunn Salarzon
. To say she's a phenomenal photographer doesn't give her enough credit, truly. Her work is art and I'm so lucky to not only know her, but be her date to the movies! She actually shot the October 2009 cover of
Skorch Mag
that featured Jamieya.
Plus! She helped a sister out and took my photos for this blog post, thank you Bunn! You're still genius, even with my poor little point-n-shoot. LOL
xoxo
jessica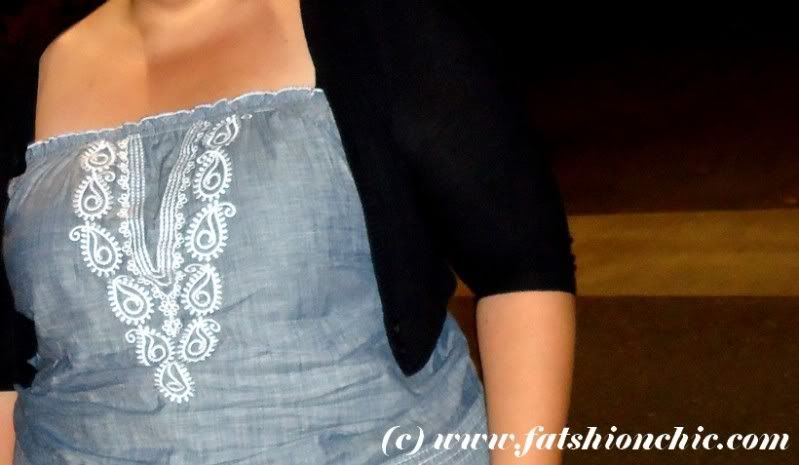 [ Top - gifted from
Figuresque.com
, Shorts- gifted from
OldNavy.com
, Shrug -
CurvyGirlClothing.com
, Handbag-
HtPurses.com
, Shoes - Payless ]