Enter to Win 2 VIP Tickets to Torrid's Private NYC Event - A Torrid Affair
Sunday, June 03, 2012
Going to be in NYC on June 16th?
Then you might score two tickets to Torrid's private press/blogger event called "A Torrid Affair"! As the host of the event, Torrid has been so gracious to let me give two pairs of tickets away to my readers! The winners will get to mingle with their favorite bloggers and Torrid Insiders and get a first look at new Torrid fashion.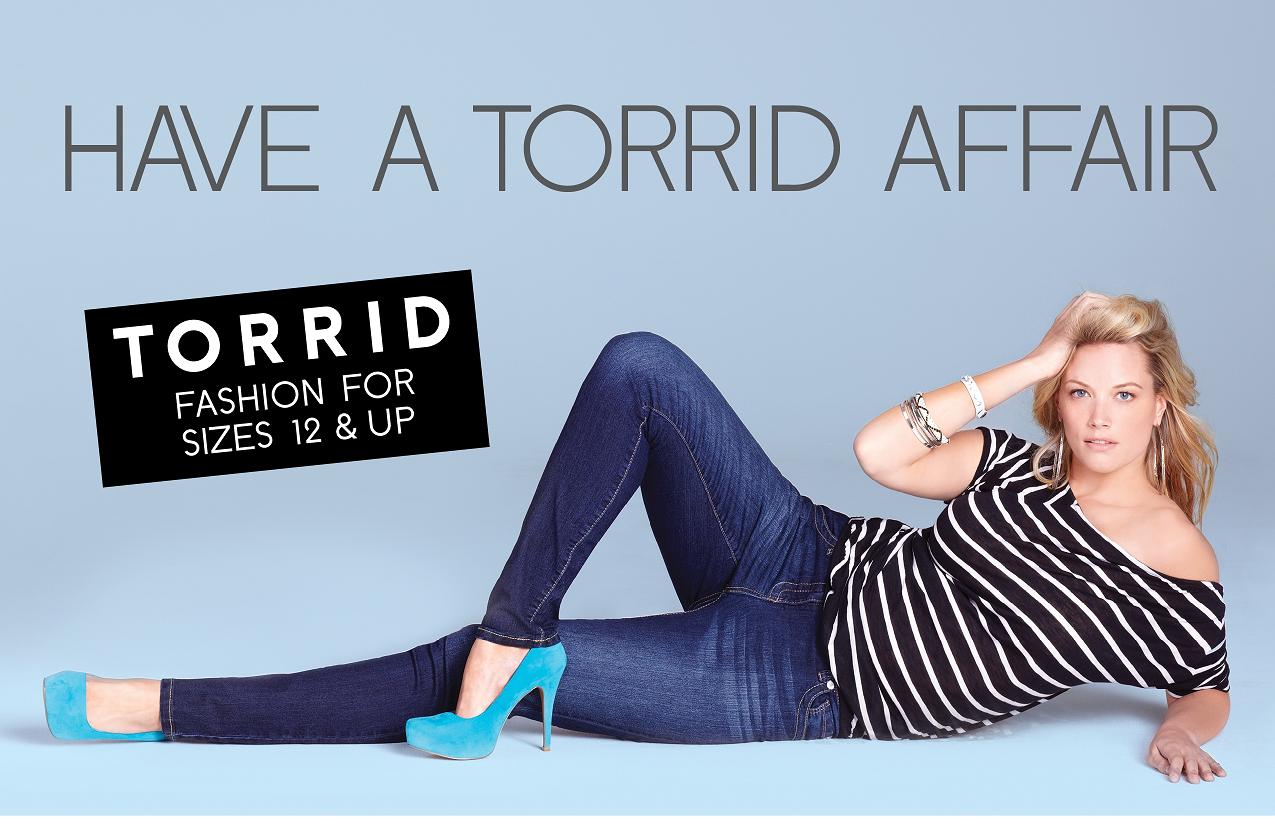 ABOUT THE EVENT: A Torrid Affair, a media and blogger event hosted by Torrid Insider Jessica Kane - owner and editor of Skorch Magazine and the fashion voice behind Life & Style of Jessica.
Join us at a picturesque garden terrace bar in Chelsea for cocktails, appetizers, and great company.

Get a sneak peek and a preview fitting of our latest, not-yet-released denim style - The Stiletto. Try on a variety of different denim styles! Plus, bring your dazzling smile:

Rosie Mercado, star of Nuvo TV's Curvy Girls and SKORCH Celeb Editor will be there to capture the fun and fashion, and there will be photo opps a-plenty!
A Torrid Affair is invite-only,
so the only way to win a ticket is here! Enter below - going to draw the two winners Thursday.
TWEET TO ENTER TO WIN:

"I entered to win a VIP ticket by @jessicakane to #ATorridAffair private @torridfashion event rooftop in NYC! Enter 2 WIN"
a Rafflecopter giveaway
Want to be a blogger? Wonder how I get to work with the largest companies in plus size fashion? Take my new webinar where I tell you!
LIVE WEBINAR
Sunday June 24, 2012 at 12:00 PM – 1:30 PM (Pacific Time)




Where to start?! Blogger? WordPress? Hosted or
Free? Tumblr?
5 key things to make your blog look professional.
5 things to never forget to have on your blog.
How to make your blog mobile and why that's SO important.
Content is key! Pictures, Videos, Contests, Partnerships & Sponsorships, Instagram Recap
Investment : $50
Length of Webinar : 90 Minutes
Will include a question & answer session so you can get one-on-one advice from Jessica.